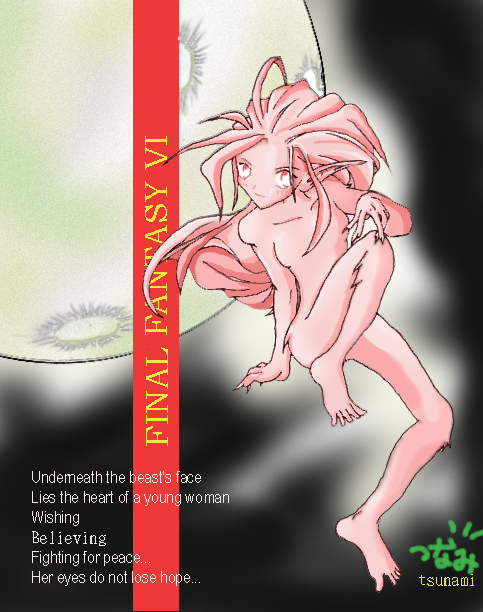 "If she's not wearing any clothes... is it automatically hentai (porn)?" was my immediate initial concern when I created this. Then
again, if this kinda stuff turns you on... that's your problem. Besides, this is one of the rare occasions that I was really satisfied
with a pic; why put it to waste?