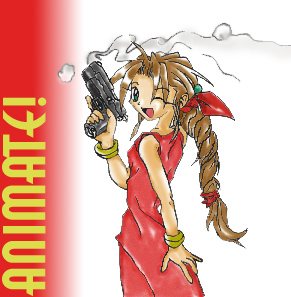 A gift CG to Jhiend's Rock. Aeris is so wonderful... I nearly committed suicide when she *************. And I'm not
kidding either. There are witnesses... So why waste all that time to mourn when you can draw? This one is for the Planet, for
Life, for Aeris... and most importantly, for one sick, sick cactus eggplant...